AXEMASTER (USA) – Crawling Chaos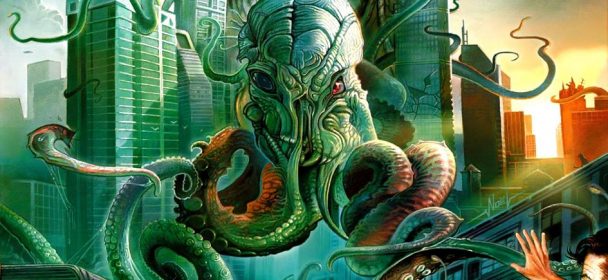 Während mir das 2015er Album "Overture To Madness" noch recht gut in Erinnerung ist, schieben AXEMASTER den nächsten Rundling, "Crawling Chaos" nach. Fleißig, die Amerikaner. US Metal mit proggigen Elementen der powervoll aus den Boxen drückt und dröhnt sowie mit Pure Steel Records ein Label im Rücken, dass sich auf echte Pfundstücke regelrecht spezialisiert hat und auch für eine hohe Qualitätsdichte bekannt ist. Und da ist diesmal leider der Hase begraben…
Fazit: Handwerklich geht das Album in Ordnung, auch von der Produktion her, passt der Sound zum meist im Mid-Tempo präsentierten Liedgut. Doch genau hier ist das Problem: das Songwriting wirkt in den meisen Fällen nicht bis zum Ende gedacht, teilweise konfus. Es wirkt, als hätte die Band einfach viel zu früh den Proberaum verlassen um das Studio zu entern. Mir gefällt die Herangehensweise, oldschooligen Metal mit modernem Sound zu versehen, das ist auch nicht das Problem. Die Songs wirken teilweise nicht gar, nicht immer nachvollziehbar, zu konstruiert. Das ging "früher" besser! Einzig der neu aufgelegte Song "Death Before Dishonor" von 1988 kickt mich ein wenig. Mich persönlich enttäuscht das Album, vielleicht hatte ich nur zu hohe Erwartungen,…hört am besten selbst mal rein!
Tracklist:
01. 10,000 Pound Hammer
02. Crawling Chaos
03. Axes of Evil
04. Flowers for the Dead
05. Mystify the Dream Hypnotic
06. Aldar Rof
07. Shallow Grave
08. Death Before Dishonor
09. Bravado
10. Knight of Pain
Line-Up:
Geoff McGraw – Vocals, Rhythm Guitars
Joe Sims – Lead guitars
Jim Curtis – Bass
Denny Archer – Drums
Damin Bennett – Lead Guitars
VÖ: 24.11.2017
Label: Pure Steel Records
Spielzeit: 43:49 Min.
Herkunft: USA
Genre: US Metal, Power Metal, Metal
Internet:
HP – http://www.axemasterofficial.com/
FB – https://www.facebook.com/axemasterofficial/
Youtube:
Ähnliche Artikel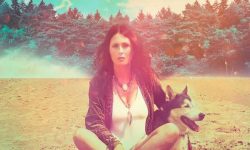 Sharon den Adel wird den meistenermutlich als Sängerin der niederländischen Symphonic-Metal Band Within Temptation ein Begriff sein und wird diese
Weiterlesen