HYRGAL – "Serpentine" (LP)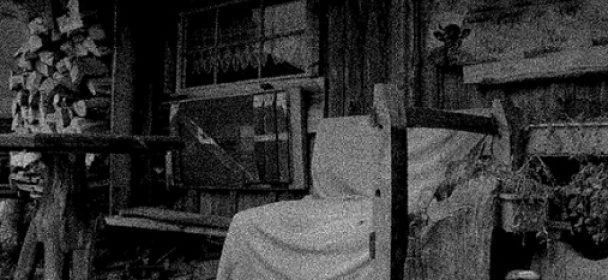 HYRGAL – "Serpentine" (LP)
Label: Les Acteurs de l'Ombre Productions
Laufzeit: 36:30 min
VÖ: 23.03.2018
Genre: Black Metal der bekannt hohen französischen Güteklasse
At the end there is an English translation.
HYRGAL machen Black Metal. Und der wirkt abweisend, harsch, eisig, rasend, archaisch, manisch, eindringlich.
Wer es nicht weiß und auch nur ein bisschen Ahnung hat oder Liebe für Black Metal empfindet, der wird auf jeden Fall mit seinem Tipp richtig liegen: Ja, HYRGAL kommen aus Frankreich. Und sie lassen uns das hören, was dann eben für superb gemachten Black Metal französischer Prägung die typischen caractéristiques abbildet: eine intensive Dynamik zwischen ultraschneller Raserei und komplettem Zusammenfall in einzelne verlorene Tonfragmente – bevor der Furor wieder losbricht und alle Hoffnung auf Wärme und Zuversicht zerschmettert ("II. – Mouroir"). Auch das Schlagzeug zeigt das jeu français typique, agiert als gnadenlos nach vorn peitschende Blastbeats, hektisch, unnachgiebig, mit vielen Breaks und einem großartigen Einsatz der Becken. Die Gitarren legen mit schweren Riffs einen Rhythmusteppich, dick, breit, raumgreifend, über dem sich flirrende Gitarrenlinien weit in den Äon ausbreiten, melancholische Leads, Dissonanz und Melodien voller filigraner Traurigkeit, die als Wellen weit in das unendliche Schwarz hinauswabern. Die Stimme mäandert zwischen einem aggresiven krächzenden Wüten und einem beschwörenden Proklamieren, die perfekt zur Stimmung passenden französischen Texte hinausspeiend, stürmisch, ingrimmig, emotional. Der Sound kleidet das Werk passend in einen rohen, naturbelassenen Klang, dem es gelingt, all diese scheinbar undruchdringlichen Wellenberge und Gebirgsmassive aus Tönen, Flirren, Wirbeln, Schreien, Phantasien, Brachialität und Dickicht zu einer nachvollziehbaren und fassbaren Formation zu strukturieren. Alle Instrumente sind hör- und erlebbar, selbst der Bass kommt in all dem Wahnsinn zu seinem Recht.
Glücklicherwiese gelingt es HYRGAL, sich nicht in ihrem rücksichtlosen Fieber zu verlieren. Das wird immer wieder aufgebrochen durch wunderbare Andersartigkeit: So findet sich in "IV. – Représailles" ein sakral anmutender Chor, der in seiner mythischen Eindringleichkeit längst vergessene Rituale heraufbeschwört. In "V. – Aux diktats de l'instinct" findet sich ein düster rockender Part, der in seiner entwaffnenden Eingängigkeit jeden Nacken umgehend in bewegeung setzt. Und der letzte Song "VII. – Etrusca disciplina" beginnt und endet in einem schwer treibenden Groove, der mit einer tiefen Emotionalität alles niederwalzt. In diesen magischen Momenten gefallen mir HYRGAL am besten, wenn es ihnen gelingt, sich aus ihrem monströsen und alles erdrückenden Riffgewitter zu lösen und sich sich selbst Zeit und Raum geben für Besinnung und packende Eindringlichkeit. Dann nimmt uns HYRGAL mit in ihren Kosmos aus Hoffnungslosigkeit und Verzweiflung, aus Nebel und Vergänglichkeit. Eindrucksvoll auf die Spitze getrieben wird diese Kunst der Reduktion in "I. – L'Appel" und "VI. – Rite", in denen HYRGAL mit wenigen Mitteln abgrundtiefes Grauen und Bösartigkeit erschaffen. Das ist Magie!
Fazit: HYRGAL legen mit ihrem – bereits im Oktober limitiert veröffentlichten und nunmehr von den großartigen Les Acteurs de l'Ombre Productions nochmals aufgelegten – Debüt "Serpentine" ein intensives und forderndes Werk vor, das dem Hörer eine erstaunliche Ambivalenz aus manischer Raserei und aufwühlender Emotionalität offenbart. Das alles ist französischer Black Metal, wie wir ihn kennen und lieben: so typisch wie eigenständig, so großartig wie einzigartig. Man muss dafür bereit sein, und wird dann umso mehr belohnt mit Tiefe, Relevanz und zeitloser Schönheit.
HYRGAL make Black Metal. And it looks repellent, harsh, icy, furious, archaic, manic, insistent.
Anyone who does not know it and has a bit of a hunch or love for Black Metal, will definitely be right with his tip: Yes, HYRGAL come from France. And they let us hear what characterizes the typical caractéristiques for superbly made Black Metal French imprint: an intense dynamic between ultrafast frenzy and complete collapse into single lost clay fragments – before the furor breaks loose and all hope for warmth and confidence shatters ( "II. – Mouroir"). The drums also feature the jeu français typique, acting as mercilessly lashing blast beats, hectic, relentless, with lots of breaks and a great use of the pelvis. The guitars lay a rhythmic rug with heavy riffs, thick, wide, expansive, over which shimmering guitar lines spread far into the aeon, melancholic leads, dissonance and melodies full of filigree sadness that wave out as waves far into the infinite black. The voice meanders between an aggresive, croaking rage and an evocative proclamation, spewing out French texts perfectly suited to the mood, stormy, grim, emotional. The sound fits the work appropriately into a raw, natural sound, which manages to structure all these seemingly and penetrating wave mountains and mountain ranges of sounds, flurries, whirling, screaming, fantasies, brute force and thicket to a comprehensible and tangible formation. All instruments are audible and experienced, even the bass comes in all the madness to its right.
Fortunately, HYRGAL manages not to lose herself in her reckless fever. This is broken up again and again by wonderful difference: In "IV. – Représailles", for example, there is a sacral-looking chorus that evokes long-forgotten rituals in its mythical intransigence. In "V. – Aux dictates de l'instinct" there is a dark rocking part, which sets in his disarming catchiness every neck immediately in motion. And the last song "VII. – Etrusca disciplina" begins and ends in a heavy driving groove, which with a deep emotionality rolls everything down. In these magical moments HYRGAL suits me best when they manage to break free from their monstrous and overwhelming reef thunderstorm and give themselves time and space for reflection and gripping urgency. Then HYRGAL takes us into its cosmos of hopelessness and despair, of fog and transience. This art of reduction is impressively taken to extremes to "I. – L'Appel" and "VI. – Rite", in which HYRGAL creates with few means abysmal horror and malice. That's magic!
Conclusion: HYRGAL presents with their debut "Serpentine" – published in limited edition in October and reissued by the great Les Acteurs de l'Ombre Productions – an intense and demanding work that reveals to the listener an astonishing ambiguity of manic rage and stirring emotionality. All this is French Black Metal as we know it and love it: as typical as it is self-contained, as magnificent as it is unique. You have to be ready for it and then you will be rewarded even more with depth, relevance and timeless beauty.
Tracklist
1. I. – L'Appel (3:12)
2. II. – Mouroir (6:08)
3. III. – Till (5:40)
4. IV. – Représailles (5:49)
5. V. – Aux diktats de l'instinct (6:20)
6. VI. – Rite (1:09)
7. VII. – Etrusca disciplina (8:10)
Ähnliche Artikel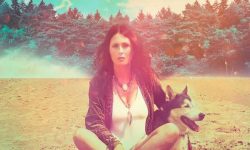 Sharon den Adel wird den meistenermutlich als Sängerin der niederländischen Symphonic-Metal Band Within Temptation ein Begriff sein und wird diese
Weiterlesen