Mike LePond's Silent Assassins (USA) – Pawn And Prophecy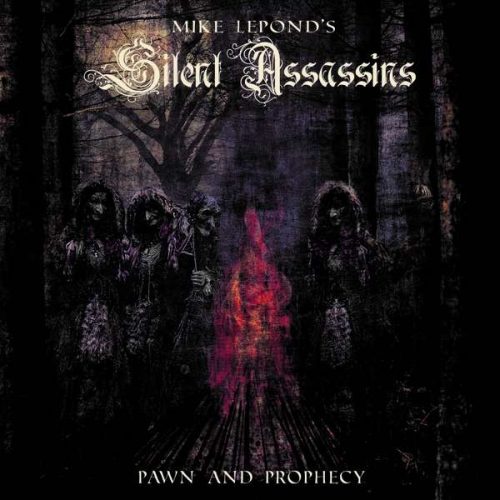 Bereits 2014 hat sich Symphony X Bassmann Mike LePond auf die eigenen Füße gestellt und sein erstes Album veröffentlicht. Nun folgt also knapp 4 Jahre später der Nachfolger.
Den Hörer erwartet erstklassiger Metal, der manchmal auch, wie sollte es anders sein, eine progressive Schlagseite hat. LePond tut sich selber dabei, ähnlich einem Joey DeMaio, als Bassvirtuose hervor, der auch gerne einmal zeigt was er so alles drauf hat. Selbstbeweihräucherung dieser Art muss man sicherlich mögen, doch wenn es dem Song an sich dient, ist daran nichts auszusetzen. Altmeister Alan Tecchio, allen sicherlich noch bekannt von Hades und Watchtower, liefert hier eine nahezu perfekte Sanges-Performance ab und zeigt, dass er noch lange nicht zum alten Eisen gehört. Das Projekt bietet Metal der Marke "Auf die Fresse", wobei es in manchen Momenten wünschenswert gewesen wäre, hätte man nicht am Drummer gespart. Rifflastig, schnell und hart dröhnt es aus den Boxen und sollte damit jeden Fan des klassischen Metal glücklich machen.
Fazit: Kein Meilenstein, aber auch kein kompletter Rohrkrepierer.
Masters Of The Hall
Black Legend
Antichrist
I Am The Bull
Avengers Of Eden
Hordes Of Fire
The Mulberry Tree
Pawn And Prophecy
Label: Frontiers Records
VÖ: 26.01.2018
Laufzeit: 57:55 Min.
Herkunft: USA
Stil: Melodic Metal
Webseite: https://www.facebook.com/mikelepondssilentassassins/
Ähnliche Artikel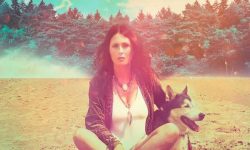 Sharon den Adel wird den meistenermutlich als Sängerin der niederländischen Symphonic-Metal Band Within Temptation ein Begriff sein und wird diese
Weiterlesen