Shade Empire (SF) – Poetry Of The Ill-Minded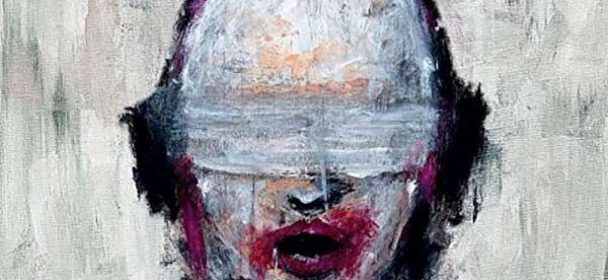 1999 in Kuopio, Finnland gegründet, verbindet Shade Empire viele Elemente des Metal minteinander. So tauchen in Grundzügen Black und Death Metal auf, der mit symphonischen Elementen versehen, zu etwas ganz eigenem mutiert. Vier Alben haben die Nordmänner bereits auf dem Zähler und kontern nun mit dem programmatischen "Poetry Of The Ill-Minded".
Wer sich mit den bisherigen Alben der Band vertraut fühlt, wird hier viel neues entdecken können. Denn die Band hat, abgesehen von den dunklen Vocals von Henry Hämäläinen, diesmal den Anteil an symphonischem Metal deutlich erhöht. Selbst Jazzparts finden sich z.B. im vor Kraft strotzenden "Wanderer". Das zeugt von einem enormen Selbstbewusstsein und dem Versuch, sich noch weiter in ihrer eigenen Ecke zu verankern. Ob sie damit ein neues Publikum erreichen werden, bleibt abzuwarten. Sicher aber ist, dass die Band damit ein wenig ihrer eigenen Extreme ad acta gelegt hat und sich anderen Strömungen weitaus mehr geöffnet hat.
Unterm Strich jedoch bleibt die Verknüpfung, gerade durch den röchelnden Gesang, auch für Fans des symphonischen Metal, wohl eher unnahbar. Für Fans von Dimmu Borgir, Children Of Bodom oder Wolfheart aber sicherlich den ein oder anderen Versuch wert.
Fazit: Neue Wege in das eigene Genre.
Lecter (Welcome)
Wanderer
Drawn To Water – The Path
Thy Scent
Anti-Life Saviour
Map Of Scars
Treasure (In Liquid Dreams Of Mirror Universe)
Label: Spinefarm Records/Candlelight
VÖ: 30.06.2017
Laufzeit: 45:06 Min.
Herkunft: Finnland
Stil: Dark Metal
Webseite: https://www.facebook.com/shadeempireband/
Ähnliche Artikel
Today MONUMENT release a lyric video for the single "Attila" from their upcoming album "Hellhound". The clip can be watched
Weiterlesen