VA (USA) – Punk Goes Pop Vol. 7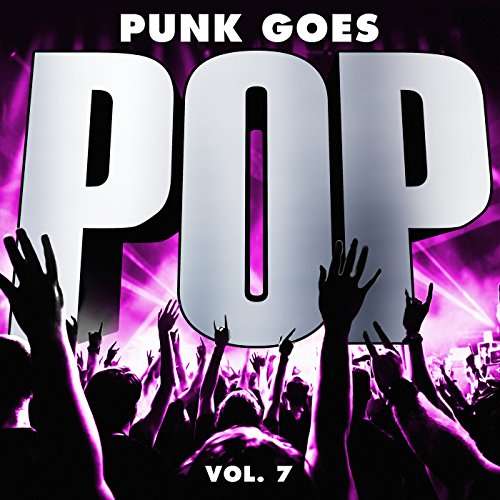 Die Sampler Serie mit Coversongs des Pop geht nunmehr in die siebte Runde. Die bisherigen Compilations konnten Fans überzeugen und verkauften sich fast wie geschnitten Brot. Man muss allerdings auch fair sein und den Machern attestieren, dass sie sich mit ihrer Auswahl auf ein junges Publikum ausgerichtet haben und einem alten Metaller oder Punk damit wohl kaum die Wurst vom Teller ziehen können.
Die Songs dürften den meisten unserer Leser wohl kaum bekannt sein, außer man beschäftigt sich eingehend mit den Charts und Nullnummern wie Justin Bieber. Doch auch etwas anspruchsvollere Künstler, wie Adele oder James Bay, wurden durch den Coverwolf gedreht und mit teils punkigen, teils Core Elementen versehen. Ob die Songs so mancher auf diesem Alben vertretenen Künstler nun dadurch besser werden, sei einmal dahin gestellt. Die Idee an sich ist aber sicherlich nicht unbedingt die schlechteste, zeigt, dass auch schlichte Pop-Songs in einem anderen Format funktionieren können. Ob man das nun unbedingt braucht, soll der Käufer selbst entscheiden.
Fazit: Pop-Songs durch den Punk- und Corewolf gedreht und durchaus ansprechend für den, der es mag.
State Champs – "Stitches" by Shawn Mendes
Dance Gavin Dance – "That's What I Like" by Bruno Mars
New Years Day – "Gangsta" by Kehlani
The Amity Affliction – "Can't Feel My Face" by The Weeknd
Andy Black (feat. Juliet Simms) – "When We Were Young" by Adele
Grayscale – "Love Yourself" by Justin Bieber
Capsize – "Fake Love" by Drake
Boston Manor – "Heathens" by Twenty One Pilots
Eat Your Heart Out – "Shape Of You" by Ed Sheeran
The Plot In You – "Let It Go" by James Bay
Ice Nine Kills – "I Don't Wanna Live Forever" by ZAYN, Taylor Swift
Seaway – "Closer (feat. Halsey)" by The Chainsmokers
Too Close To Touch – "In The Name Of Love" by Martin Garrix & Bebe Rexha
Label: Fearless Records
VÖ: 14.07.2017
Laufzeit: 48:52 Min.
Herkunft: USA
Stil: Punk Pop
Webseite: http://punkgoes.com/
Ähnliche Artikel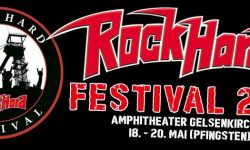 Der Personalwechsel bei SODOM ist momentan DAS Top-Thema der Ruhr-Metal-Szene. Deshalb freuen wir uns wie verrückt, die allererste Show des
Weiterlesen