Vorbericht: MIKE TRAMP & BAND "Maybe Tomorrow" – Tour 2017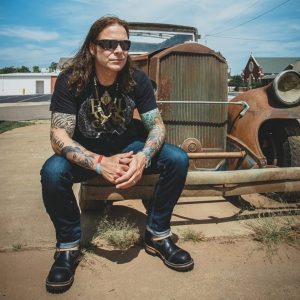 WHITE LION, FREAK OF NATURE & Solo: Dahinter steckt Mike Tramp- Musiker, Nomade, Geschichtenerzähler!
Mit dem neuen ohrwurmartigen Album "Maybe Tomorrow" im Gepäck (VÖ: 24.02.1017), geht es den kompletten Monat März 2017 quer durch Europa auf Tour, um mit starker Band nicht nur das Album zu promoten, sondern um auch einige Gassenhauer zu performen, die sowohl aus White Lion-, aber auch aus Freak Of Nature Zeiten stammen. Gepaart mit diversen Solohits, stehen uns da episch-unvergessliche Abende bevor…
Nachdem der dänische Barde in den letzten Jahren sehr intim private, sentimentale und melancholische Alben veröffentlichte und die Welt von der Bühne aus akustisch bearbeitete, startet er mit "Maybe Tomorrow" nicht wirklich neu durch, sondern frischte seinen Sound durch den Einsatz von mehr Strom in den Ggitarren auf und hinterlässt auf diese Art Songs, die sich gutgelaunt im Ohr ansiedeln und Lust auf ein weiteres Live-Erlebnis machen.
Tourdates:
February 24: DK – Copenhagen, PH Cafeen
February 25: DK – Copenhagen, PH Cafeen
March 5: DE – Hamburg, Ballroom
March 6: B – Verviers, Spirit
March 8: UK – London, Black Heart
March 9: UK – Evesham, Iron Road
March 10: UK – Grimsby,Yardbirds
March 11: UK – Hard Rock Hell Festival
March 12: UK – Cardiff, FUEL
March 14: UK – Sutton in Ashfield, Diamond
March 15: UK – Newcastle, Cluny
March 16: UK – Edinburgh, Bannermans
March 17: UK – Glasgow, Audio
March 18: UK – Ballymena, The Diamond
March 21: B – Oostend, Bada Bing
March 22: F – Cergy, Pacific Rock
March 23: DE – Bochum, Matrix
March 24: DE – Reichenbach, Die Halle
March 25: DE – Burgrieden, Riffelhof
March 27: DE – Frankfurt, Nachtleben
March 28: DE – Bremen, Bluesclub Meisenfrei
March 29: DE – Hannover, Bluesgarage
Quelle der Tourdaten:
http://mightymusic.dk/albums/mike-tramp/
Quelle Tourposter:
https://www.facebook.com/MikeTrampOfficial
Quelle Promo Pic:
Ähnliche Artikel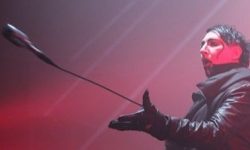 Die Superstars der Rock-/Metalszene haben es in letzter Zeit nicht leicht. Verletzungen scheinen keine Seltenheit bei den Rockstars zu sein.
Weiterlesen