Vorbericht: RIVERSIDE "Towards The Blue Horizon"- Tour 2017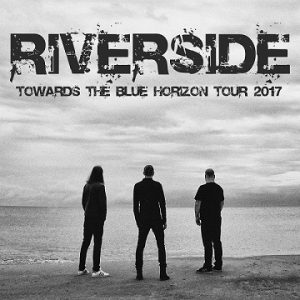 Mariusz, Michal und Piotr haben schwere Zeiten, ein sehr schweres Jahr hinter sich!
Zitat der Bandinfo/Presse: "…2017 must be a better year. And we have to come back to life. But we won't, unless we come back to the stage… so it is our great pleasure to inform you that Riverside will go back to playing live this year..".
Die Nachricht über den weiteren Bestand als Trio wurde von den Fans und Presse verständnisvoll & auch das gewisse Remix- instrumental Album "Eye Of The Soundscape" wurde mit positiven Meinungen aufgenommen als auch deren andere Projekte. Und nun, Anfang 2017 kommen sie mit der Info um die Ecke, dass es auch eine neue Tournee geben wird. Es scheint, dass sie sie wieder zu Kräften gekommen sind und ihre Gefühle, ihre Erlebnisse und eben die Musik mit den Fans teilen möchten.
Mehr muss da nicht hinzugefügt werden.
Die ersten bisher bekannten Termine in Deutschland sind:
05.05. Berlin – Columbia Theater
06.05. Worpswede – Music Hall
07.05. Hamburg – Markthalle
09.05. Aschaffenburg – Colos-Saal
28.05. Köln – Die Kantine

…die übrigen Tourdaten in Europa sind:
20.04. Olsztyn (Poland) – Nowy Andegrant 21.04. Gdańsk (Poland) – Stary Maneż 22.04. Poznań (Poland) – B17 23.04. Wrocław (Poland) – A2 26.04. Wałbrzych (Poland) – Stara Kopalnia 27.04. Katowice (Poland) – Mega Club 28.04. Bielsko Biała (Poland) – Rude Boy 29.04. Bydgoszcz (Poland) – MCK 10.05. Pratteln (Switzerland) – Z7 12.05. Lyon (France) – MJC Ô Totem 13.05. Barcelona (Spain) – Salamandra 1 14.05. Madrid (Spain) – Teatro Barcelo 16.05. Bordeaux (France) – Krakatoa 17.05. Paris (France) – Divan du Monde 19.05. Edinburgh (UK) – Liquid Room 22.05. London (UK) – Islington Assembly Hall 24.05. Maastricht, (The Netherlands) – Muziekgieterij 25.05. Zoetermeer (The Netherlands) – De Boerderij 26.05. Zwolle (The Netherlands) – Hedon 27.05. Uden (The Netherlands) – De Pul 30.05. Kraków (Poland) – Łaźnia
…neue Termine sollen folgen!
Video clip "Shine":


RIVERSIDE online:
http://www.riversideband.pl    und http://www.facebook.com/Riversidepl
Quelle der Tourdaten/Clips/Flyer.jpg: http://www.insideoutmusic.com 
Ähnliche Artikel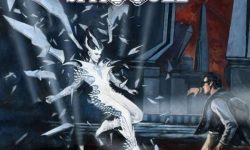 Noch immer tönt das Erstwerk der Schwaben "Second To None" in meinen Ohren, ist ja auch gerade einmal ein Jahr
Weiterlesen