Vorbericht: THE CHARME THE FURY "Tour 2017"
In wenigen Tagen ist es soweit und die holländische Modern Metal / Metal Core / Groove & Thrash Metal Abrißbirne THE CHARME THE FURY wird die eine und andere deutsche Bühne mindestens musikalisch demontieren. Die Wut auf all den Mist in der Welt wird mit Hilfe des aktuellen Albums "The Sick, Dumb & Happy" bereits in die Clubs und Wohnzimmer von Freunden kompromißloser Brüllwürfelmusik mit Ästhetik getragen; nun wird es Zeit, dies auch auf den Brettern der Welt kund zu tun. Mit dabei: Bury Tomorrow & Any Given Day.
Folgende Daten stehen bereits für die kleine Deutschlandrutsche:
06. April 2017 Hamburg / Logo
07. April 2017 Berlin / BI NUU
08. April 2017 Köln / Gebäude 9
10. April 2017 München / Hansa 39
12. April 2017 Frankfurt-Main / Das Bett
Website:
https://www.thecharmthefury.com/
https://www.facebook.com/thecharmthefury
Ähnliche Artikel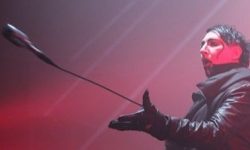 Die Superstars der Rock-/Metalszene haben es in letzter Zeit nicht leicht. Verletzungen scheinen keine Seltenheit bei den Rockstars zu sein.
Weiterlesen